---
Fri, 17th Sep 10
MWWF SELECTS NATIONAL TEAM FOR ASIAN AUSTRALASIAN OCEANIA WATERSKI CHAMPIONSHIPS IN JAKARTA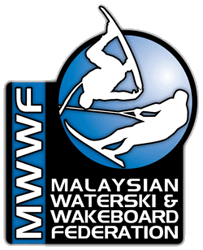 The Malaysian Waterski & Wakeboard Federation (MWWF) has made the selection for the national team to represent Malaysia in the 2010 IWWF Asian Australasian Oceania Waterski Championships to be held in Jakarta from the 4th to the 10th October 2010.
Selected are: Phillipa Yoong, 31, in the women slalom, women jump and women Shortboard events who has also been named as the team captain, Hanis Azemi, 11 in the women shortboard event, Hadi Irfan Rahaizah, 10 in the men shortboard event and the youngest member of the national squad, Aaliyah Yoong Hanifah, 7, in the women shortboard event.
The selection was made following the national trials held in Putrajaya 2 weeks ago.
Azemi B. Jusoh who heads the selection sub-committee and named the team manager for the contingent said, "This will be the first international tournament our young trainees, that have been groomed in Putrajaya over the past two years, will be participating in."
He added that, "Phillipa who is also the national coach will spearhead Malaysia's bid for medals after a long break from winning Asian medals since the 90s but our other 3 very young team members will gain invaluable experience in their first international bid to better their personal best scores and get into the top ten of Asia. They are ready for this monumental task."
The International Waterski & Wakeboard Federation (IWWF) sanctioned titled tournament is held every two years in the joint continents of Asia and Australasia-Oceania which is one of the IWWF's three regional confederations in the world. The other two are Pan American confederation and the Europe-African confederation.
The full list of the Malaysian national team members are: Team Manager – Azemi B. Jusoh, Team Chaperon – Norzeela Sulaiman, Athletes – Phillipa Yoong (Team Captain), Hanis Azemi, Hadi Irfan Rahaizah and Aaliyah Yoong Hanifah.
The MWWF is appealing for commercial sponsors to assist them to make this trip. The sponsors logos will be affixed to the team overalls as well as endorsements of the sponsors products and services by the national team members.
More information can be obtained from www.waterski.com.my and for sponsorship collaboration please contact Hanifah Yoong at hanifah@waterski.com.my or at 012 272 1948.