BRIEF BACKGROUND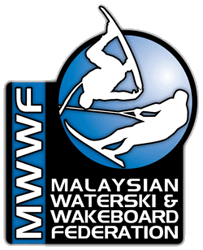 REGISTRATION & CONTACTS
Ø REGISTERED WITH THE REGISTRAR OF SOCIETIES IN 1990:
REG.NO. 4831/90 (SELANGOR)
Ø REGISTERED WITH THE SPORTS COMMISSIONER UNDER THE SPORTS ACT IN 1998:
8th May 1998 - REG.NO. 0009/98
Ø ADDRESS:
Office: No.16, Jalan Sri Tasik Barat 1E, Summerglades, Perdana Lakeview West, Cyber 7, 63000 Cyberjaya Selangor, Malaysia.

Putrajaya Ski Site: Boat Counter Office, Marina Putrajaya, No.1, Jalan P5/5, Presint 5, 62200 Putrajaya, Malaysia.
Ø CONTACTS:
Tel/Fax: +603 - 8322 6623 Email: mwwf@waterski.com.my
GENERAL COMMITTEE
Ø President: YBhg Datuk Lee Teck Yuen (Immediate Past President: Raja Eleena binti Sultan Azlan Shah)
Ø Vice President: Roland Tan Heng Teong
Ø Hon. Secretary: Ahmad Azuddin Arshad (Immediate Past Hon. Secretary Hanifah Yoong)
Ø Hon. Treasurer: Emirul Shahimy Abd Wahab
Ø Committee Members: Phillipa Yoong, Fadhlul Jannah Abd Karim, Shamlan M. Khair.
Ø Co-opted Members: Michael Chow, Danny Choo Hon Nam, Hanifah Yoong.
Ø Executive Secretary: Norzeela Sulaiman.
Ø Trustees: YBhg Datuk Lee Teck Yuen, Roland Tan, Hanifah Yoong.
Ø
Legal Advisor:
Michael Chow
AFFILIATIONS
Commissioner of Sports, Malaysia (PSN)
Ministry of Youth & Sports Malaysia (KBS)
International Waterski & Wakeboard Federation (IWWF)
Olympic Council of Malaysia (OCM)
AFFILIATE MEMBER
Waterski & Wakeboard World Cup Sdn Bhd (WWWC)