---
Tue, 31st May 11
MALAYSIA TOOK FOUR WINS IN PUTRAJAYA WATERSKI & WAKEBOARD CUPS SIBLINGS PHILLIPA & AALIYAH BROKE NATIONAL RECORDS
Malaysia, Indonesia and Singapore topped the medals tally with four golds each in the Putrajaya Waterski & Wakeboard Cups competition held in conjunction with the National Youth Day celebrations in Putrajaya last weekend. China grabbed two golds while Switzerland took home one gold.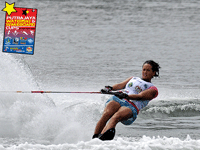 The golds from Malaysia were won by Phillipa Yoong in the Putrajaya Open Women Slalom Challenge, Aaliyah Yoong Hanifah in Open Women Tricks, Hanis Azemi in U14 Girls Slalom and Hadi Irfan Rahaizah in the U14 Boys Slalom.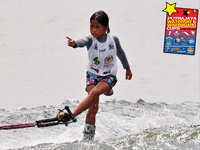 In the process both Phillipa and half sister Aaliyah broke their respective Malaysian records with scores of 4.5 buoys 55kph 14.25m line in slalom for Phillipa and 2840 points in tricks for Aaliyah.
Singapore's gold medals all came from wakeboard which are the island's strong events with golds coming from Sasha Christian in the open women, Sasha's brother Matthew Christian taking the open men, Jouie Tan in the novice men and Wee Xiting in novice women.
Indonesia showed their prowess with golds in women jump from Endar Pupul, men tricks from Febrianto Kadir, women slalom from Wiwin Purnamasari and the final gold coming from Guruh Dwi Samudra in the U17 boys slalom.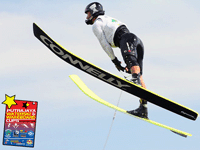 China's 2008 Asian jump champion Shu Zhenyi who is also resident jump coach with MWWF in Putrajaya won golds in open men jump and open men slalom. Switzerland's Daniel Guex who is a resident in Singapore grabbed the last gold in the Intermediate wakeboard event.
The event organised by the Malaysian Waterski & Wakeboard Federation (MWWF) and sponsored by the Ministry of Youth & Sports Malaysia and WWWC showed that there will be a tough tussle for the 2011 SEA Games gold medals later this November in Palembang, Indonesia. Official hotel is PULLMAN with official drink REVIVE.
More photos HERE