RULES, EVENT DOCS & RESOURCES
2010 Championship - Rd. 1, 2, 3 & 4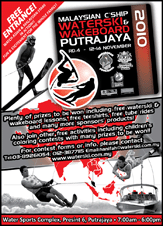 (enlarge 2010 MWWC Rd4 poster)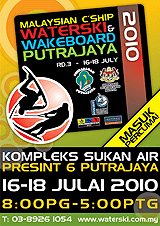 (enlarge 2010 MWWC Rd3 poster)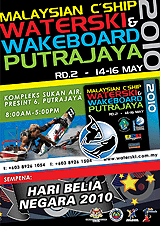 (enlarge 2010 MWWC Rd2 poster)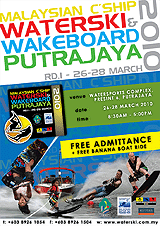 (enlarge 2010 MWWC Rd1 poster)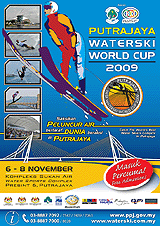 (enlarge World Cup 2009 poster)
---
Mon, 6th Dec 10
AALIYAH YOONG HANIFAH BREAKS 3,000 POINTS IN TRICKS WITH A SCORE OF 3,120 POINTS ON 04 DEC 2010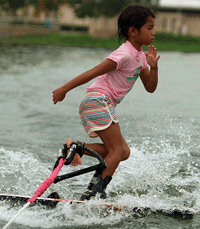 Aaliyah Yoong Hanifah, age 7, from Putrajaya, Malaysia did her first over 3,000 points waterski trick runs under competition environment with a score of 3,120 points at 11am on 04 Dec 2010. Her toe run shown here scored 1,760 pts while her hand run shown in the previous video scored 1,360 pts.
Next week, she will be Muscat bound for the 2nd Asian Beach Games with the Malaysian team.
Having first started riding trick skis only in January this year, Aaliyah's progress is considered rather phenomenal to reach 3,000 points in less than 10 months.
Her 2011 international competitions programme include the Junior Moomba Masters (Melbourne, Australia) in March, the IWWF Asian Championships (Putrajaya, Malaysia) in October and the SEA Games (Palembang, Indonesia) in November 2011. Budget permitting she might try to get to the IWWF World Championships (Dubna, Russia) in September 2011.
Meanwhile, Aaliyah who holds the Malaysian record for Women Tricks, is setting a top 5 as her target for the Women Open Tricks event at the 2nd Asian Beach Games to be held in Muscat, Oman from the 13-16 Dec 2010.
Putrajaya's Aaliyah Yoong, 7, scored 3,120 pts waterski trick runs on 04.12.10 - toe run
Video at: http://www.youtube.com/watch?v=WQEDPIodrqs
Putrajaya's Aaliyah Yoong, 7, scored 3,120 pts waterski trick runs on 04.12.10 - hand run
Video at: http://www.youtube.com/watch?v=gbK8hC1YW8E